Two Day Alumni Celebration Event
Event overview
Join us on: 7th & 8th November 2020
Building on the ground-breaking work detailed in Alchemy's book, PROVOKE; The Art of Transformative Facilitation, this Two Day Introduction To Transformative Facilitation is a learning retreat that will introduce you to TRANSFORM8© – the new groundbreaking methodology in transformative facilitation.
In this two day seminar you can expect the unexpected! Working with a small intimate group of no more than 24 participants, you will be fully immersed in a deeply personal and intense transformative learning experience. This will be a very personalised programme, 
We will explore, reflect and experience the self as a professional and a participant, learning to adapt and personalise the TRANSFORM8© model to your own unique facilitation style and working context. You will learn the most effective strategies and techniques to navigate other learners through their learning experience, moving away from the 'transfer of knowledge' to work alongside learners in pursuit of knowledge. Working with principles, practices and methodology in TRANSFORM8©, you will work directly with our founders to explore and develop your field of practice.
So whether you are a leader, involved in adult learning, a facilitator, a project manager or a change agent, you will be encouraged to place your learning directly in the context within which you live and work.
There will also be plenty of time for you to build your network, to take time out for reflection and relaxation, and to enjoy some of the stunning benefits that our surroundings have to offer.  So come prepared to work and to play!
Designed as a learning retreat (we know how busy you all are) this seminar will provide an opportunity to relax, share, engage, inspire and restore.  Set within the beautiful surrounding of Roffey Park – 40 acres of rural Sussex Countryside, perfect for taking in the fresh country air with space for exercise and contemplation.
This seminar is for experienced professionals in facilitation, learning and development, organisation development, professional development, coaching and leaders who want to begin to transform the way they lead through the power of facilitation.
Still not sure? Get in touch with us to discuss!
All sessions for the 2-day learning retreat
Participant workbook
Food and drink provided for lunch and morning/afternoon breaks
Onsite parking
A truly unique experience!
£950 (inc. VAT)
Roffey Park Institute, Forest Road, Horsham, West Sussex RH12 4TB.
Roffey Park is located just five minutes from the M23 and 20 minutes from London Gatwick Airport & Crawley, 10 minutes from Horsham. Access to fast trains from London and the rest of Sussex and the South Coast are easy with train stations located in nearby Horsham, Three Bridges and Gatwick Airport.
International participants are well served by local airports:
London Gatwick – 20 mins
London Heathrow – 1 hour 5 mins
We recommend you stay at the Roffey Park to fully engage with the whole seminar experience. However, there are numerous places to stay in the local area to meet any budget. Please make your own arrangements for booking.
Overnight accommodation is available at Roffey Park. The rates quoted to us are £97.75 dinner, bed and breakfast + VAT which includes full access to their facilities; heated indoor swimming pool and gym. Roffey have very comfortable facilities and a highly professional catering team who go out of their way to provide a warm welcome and excellent home-cooked food.
Accommodation can be booked directly with Roffey at Caroline.Wright@roffeypark.ac.uk
Alternatively, the nearest town is Horsham where a variety of accommodation to meet a range of budgets can be found. Horsham is a 10 minute taxi ride away
Registration and coffee from 08:30 for a 09:00 start on Saturday. 16:00 close on Sunday (please avoid planning an early departure as we will be working up until close)Accordion Content
DRESS CODE:
Casual and comfortable layers
DIETARY REQS:
If you have any particular dietary requirements please let us know via our contact form. 
MINDSET:
Please come with a courageous, positive and open mindset and be prepared to step with us into the space of the 'unknown unknown' … this is the place where magic happens!
Register Now
Follow the link below to fill out the registration form and pay to secure your place (there are a limited number of 24 places on each seminar).
Price: £950 (inc. VAT)
an Immersive learning experience at Roffey park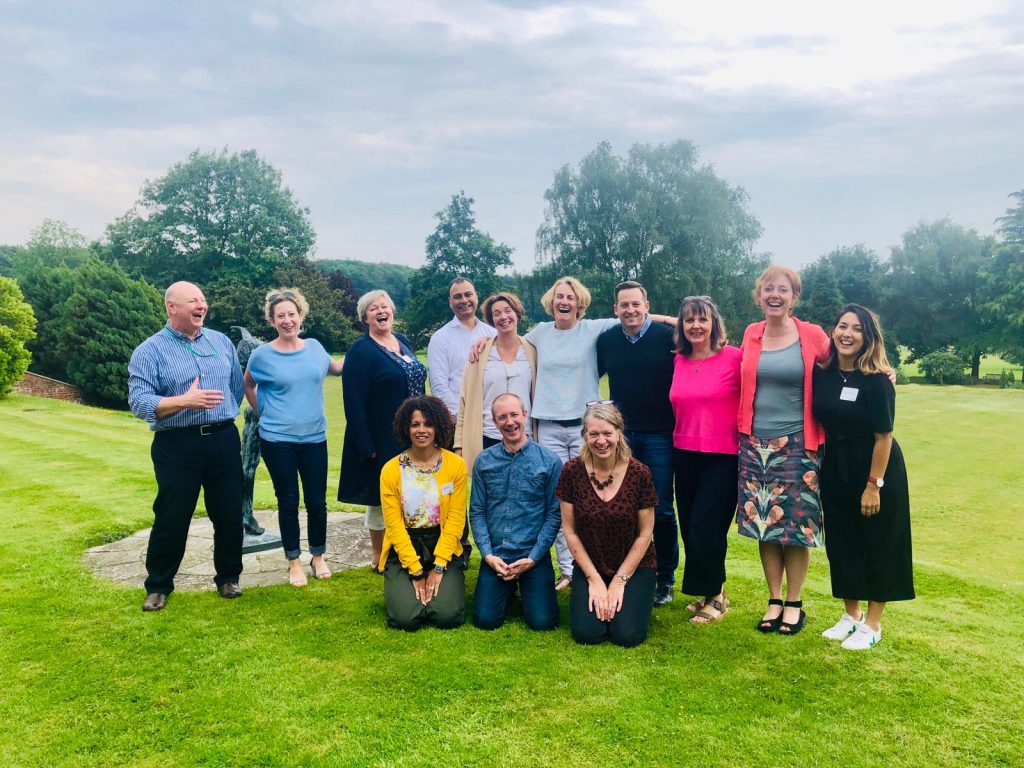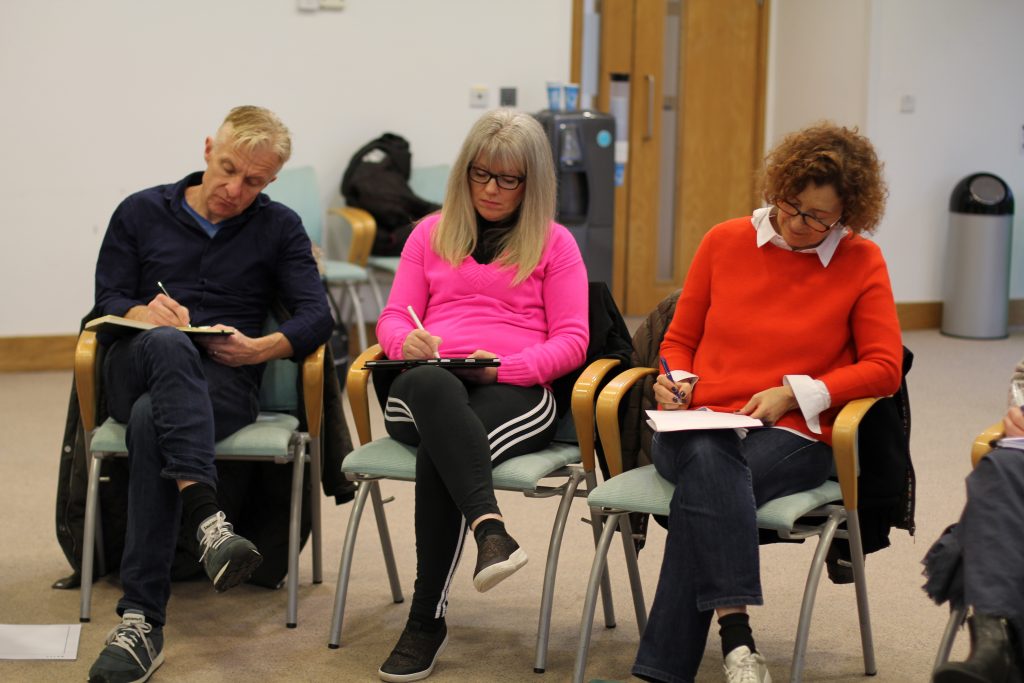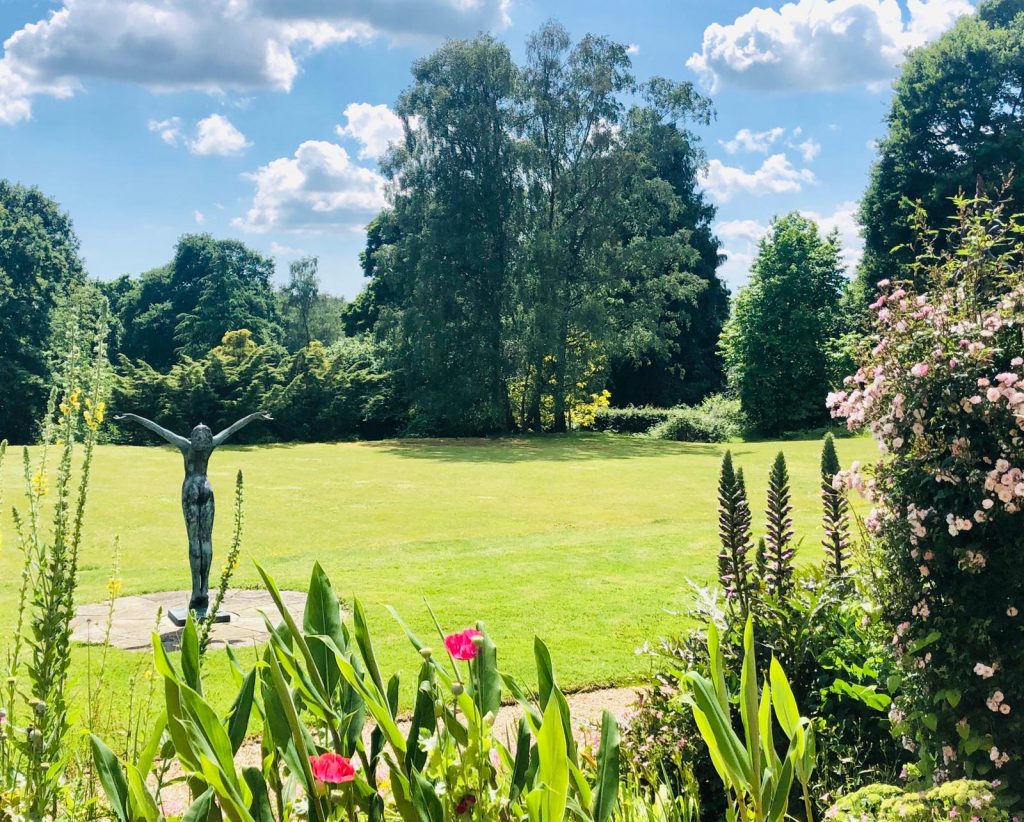 Join the Alchemy community
We will keep you updated with the latest on Transformative Learning.  We will only email you from time to time with information that is relevant to those interested in transformative learning and facilitation.  As a thank-you for signing up, we will share the first three chapters from our book PROVOKE; The Art of Transformative Facilitation.
* indicates required Email Address * First Name * Last Name * Yes, send me the free PDF and subscribe me to the e-newsletter You can unsubscribe at any time by clicking the link in the footer of our emails. We use Mailchimp as our marketing platform. By clicking below to subscribe, you acknowledge that your information will be transferred to Mailchimp for processing. Learn more about Mailchimp's privacy practices here.