PROVOKE:
THE ART OF TRANSFORMATIVE FACILITATION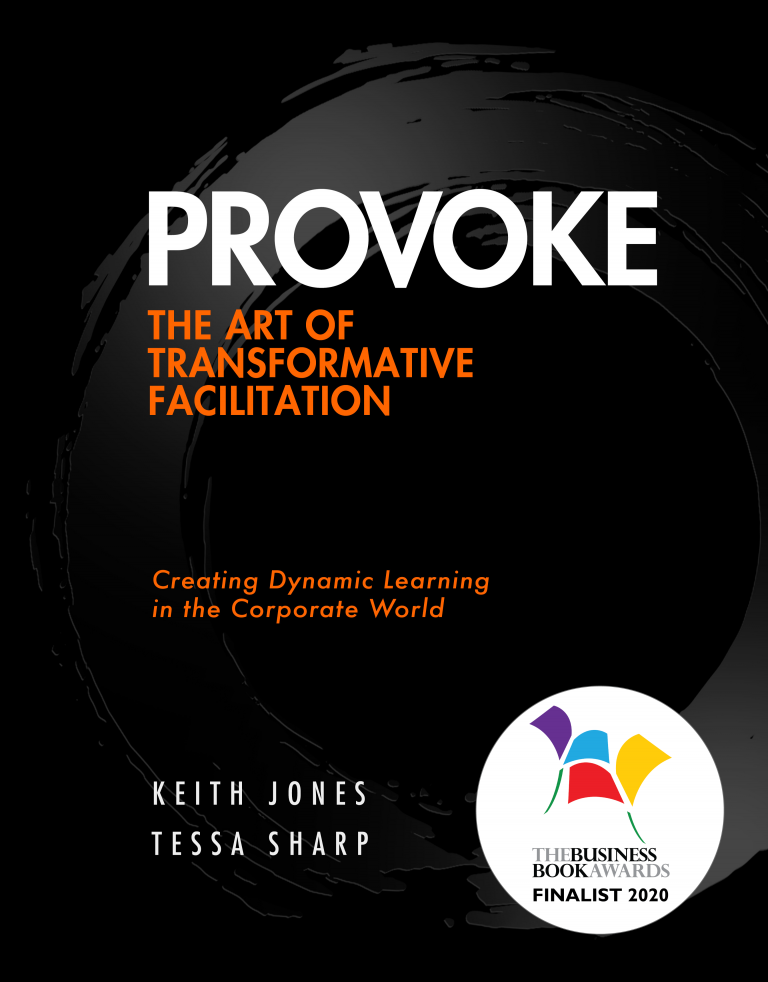 There are a myriad of ways to examine leadership, performance, agility, resilience and learning, but which techniques really make a difference... ?

PROVOKE: The Art of Transformative Facilitation expands current thinking about how to effectively develop tomorrow's business leaders. Robustly based upon the established principles of the psychology of learning and human transformation, it presents the TRANSFORM8© model of facilitation; this paves the way to the creation of dynamic learning at its purest and most powerful. It applies an ideology and philosophy that awakens our sense of personal purpose, responsibility, accountability and action.

With forty years of experience as transformative facilitators, Alchemy Worldwide founders Keith Jones and Tessa Sharp are unrivalled in their ability to revolutionise corporate and personal practices in order to unlock the potential for growth and advancement for businesses and, most importantly, the people who run them.
The authors talk about PROVOKE

This is a highly original work that brings to life the dynamic quality of executive learning and facilitation. I have had the privilege of witnessing the Genesis of this work some 15 years ago. The case studies truly illustrate how creatively and dynamically this work has evolved into the powerful methodology that it is today. This is a must read for every learning and development professional.
"Finally, a book that reveals how to weave magic into that gap between formal learning and the elusive space where real, personal transformation happens. If you want to accelerate your art in facilitative practice this is for you"
A gift and a must for anyone who is passionate about understanding the complexities of transformative adult learning and, more significantly, for those facilitators who want to take their craft to the next level. Like the authors themselves, this book is unique in that it codifies the complex and challenging art of how to facilitate and achieve transformative results for learners at a deeply personal level.
we're provoking all over the world! #PROVOKE
Join the Alchemy community
We will keep you updated with the latest on Transformative Learning.  We will only email you from time to time with information that is relevant to those interested in transformative learning and facilitation.  As a thank-you for signing up, we will share the first three chapters from our book PROVOKE; The Art of Transformative Facilitation.